Chadwick Vertical Single Cylinder
This small example of a vertical engine was used to pump water in Cellarsclough Mills at Marsden and was obtained by the Society in 1978 at the same time as the large beam engine.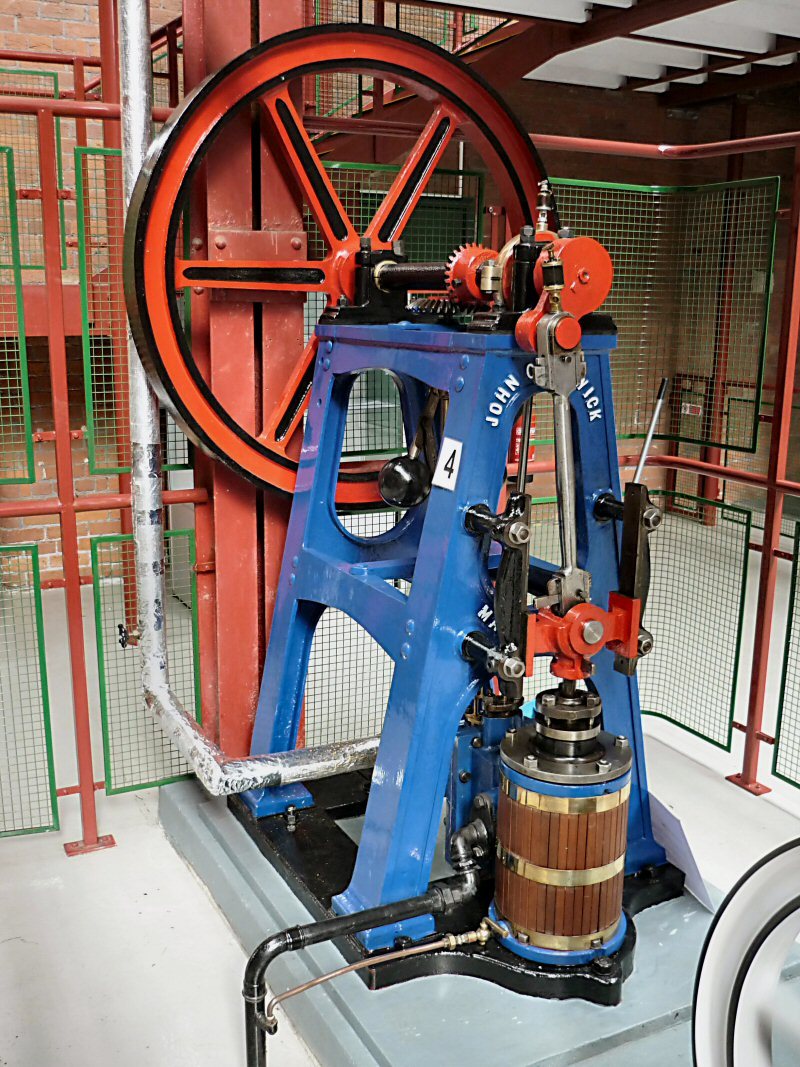 Built by John Chadwick Ltd of Manchester, it was very badly damaged and has received a considerable amount of restoration in the museum workshops.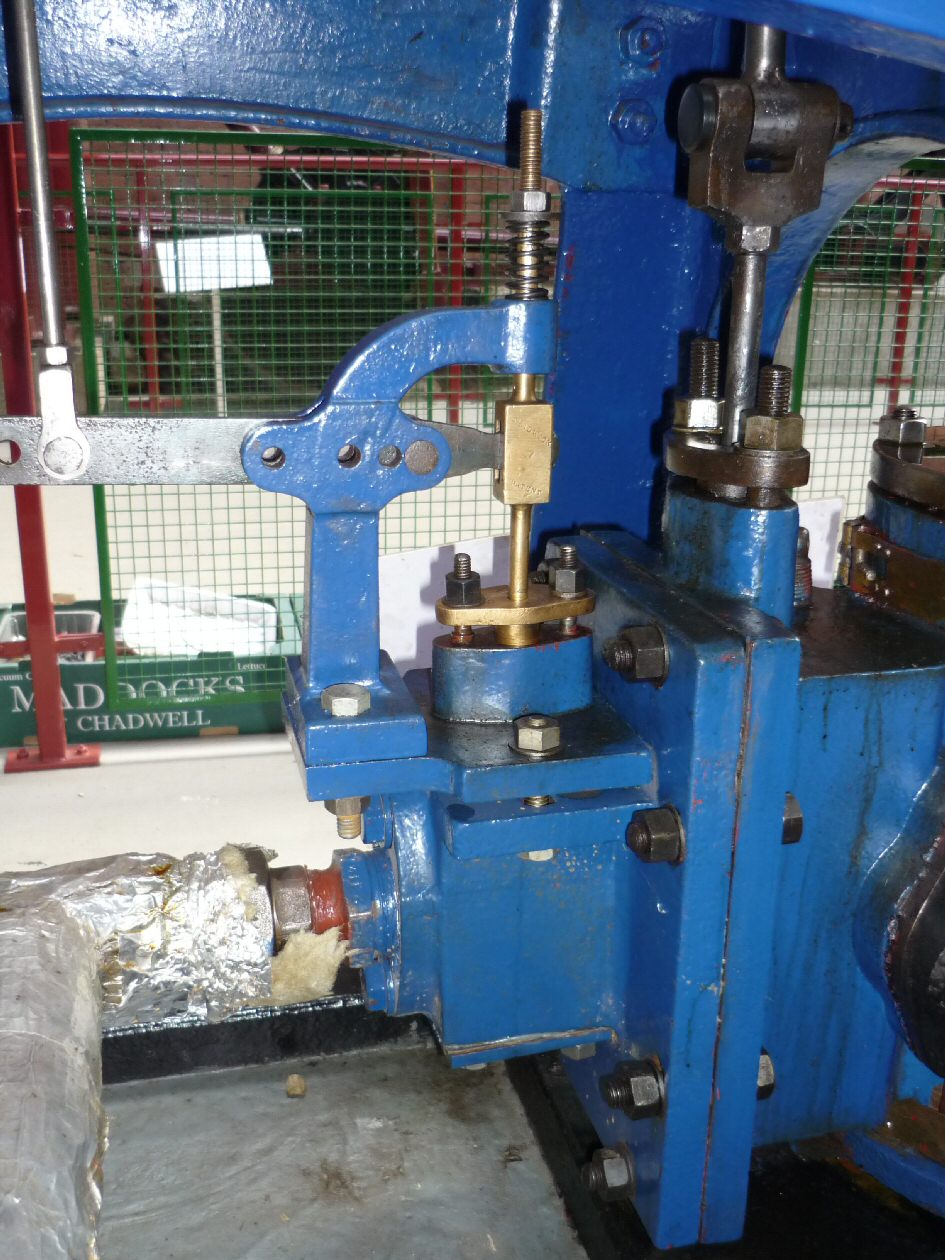 It is particularly interesting because the governor directly controls a Chadwick patented valve which is integral with the valve chest. The single cylinder is 6" bore and 11" stroke with machined guide bars for the cross-head.