Horizontal Twin Tandem Compound
As well as working on our (first) museum, in the 1970's the Society was involved in the restoration and running of a magnificent mill engine at the Dee Mill in Shaw, near Oldham.
Following a very full 60-year life, the load on the engine began to reduce year-by-year as more and more of the mill machinery was electrified and in 1967, it was no longer economic to keep the engine working. Following representations by the Society, the mill's owners - Courtaulds Ltd - agreed to restoration work being carried out to ensure that at least one of their engines would be preserved. In 1976, the Society held the first of many Open Days at the mill when the engine could be seen running in steam once again.
However, economic conditions were very unfavourable and in spite of initial support and enthusiasm, as the textile industry continued to suffer the mill was eventually closed and demolished. The engine last ran in March 1982. Although the engine was subsequently 'scheduled' as an ancient monument by English Heritage, no viable scheme for long-term preservation could be found and the engine was scrapped in 1994 having fallen into a totally derelict state through vandalism and neglect.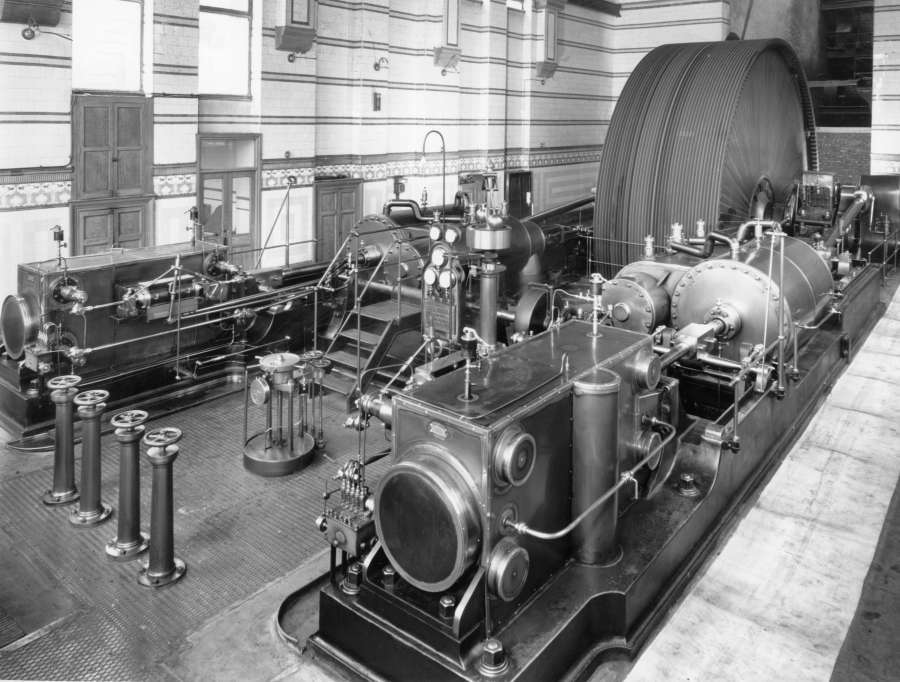 The engine was one of the finest examples of a Lancashire mill engine, representing in many peoples' eyes one of the highest points of steam engineering technology. Built by Scott and Hodgson of Guide Bridge, Ashton-under-Lyne in 1907, it was a twin-tandem design with HP cylinders of 21" and LP's of 44" developing 1500 IHP at 65rpm. The 26ft flywheel was grooved for 38 ropes.