Double-Diagonal Engine
This double-diagonal design is typical of many engines used in the textile finishing trades to drive individual machines, much as an electric motor would be used today.
Both the cylinders carry high-pressure steam and are 9" bore with slide valves and 12" stroke, the layout being such that it will start in any position. The cross-heads run in trunk guides, making a very robust design. There is no governor since it was normal practice to alter the engine speed to suit the machine's requirements by throttling the supply.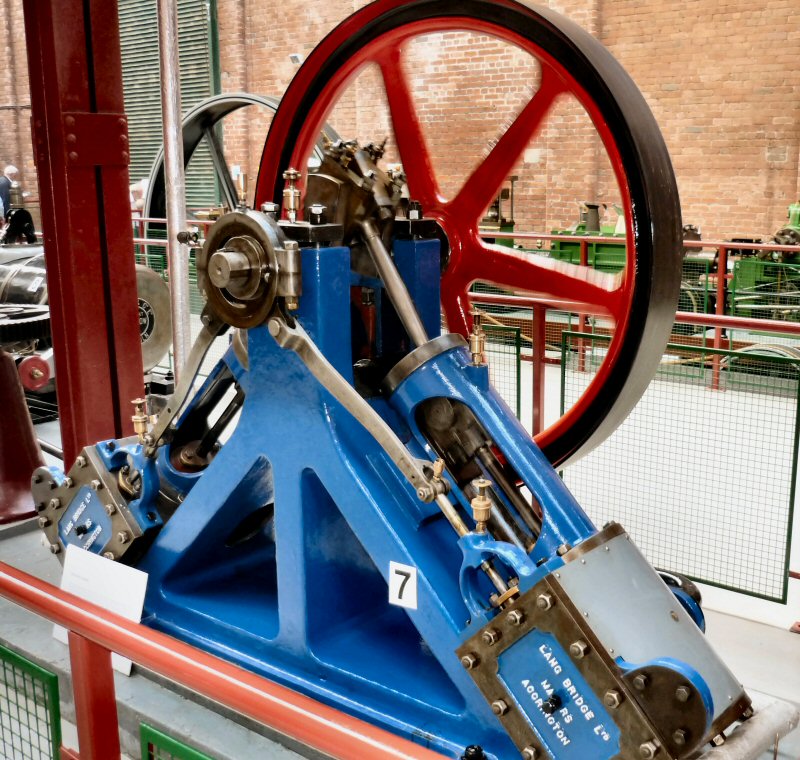 Many manufacturers built engines of this type but this example was made by the Lang Bridge Co Ltd of Accrington and supplied to Bollington Printworks near Macclesfield. The date of manufacture is unknown.