Tangye Horizontal Single Cylinder
This again is representative of thousands of engines built to provide modest power outputs for almost any requirement, before the days of ready availability of the public electricity supply. Donated by Vantona Textiles of Farnworth where it drove a small workshop, it was built by Tangye Ltd of Birmingham with a single cylinder of 9" bore and 14" stroke. Known as one of the maker's "Colonial" range of models, it was clearly intended for export markets. Its simple but rugged construction with trunk guide ensured a long and reliable life.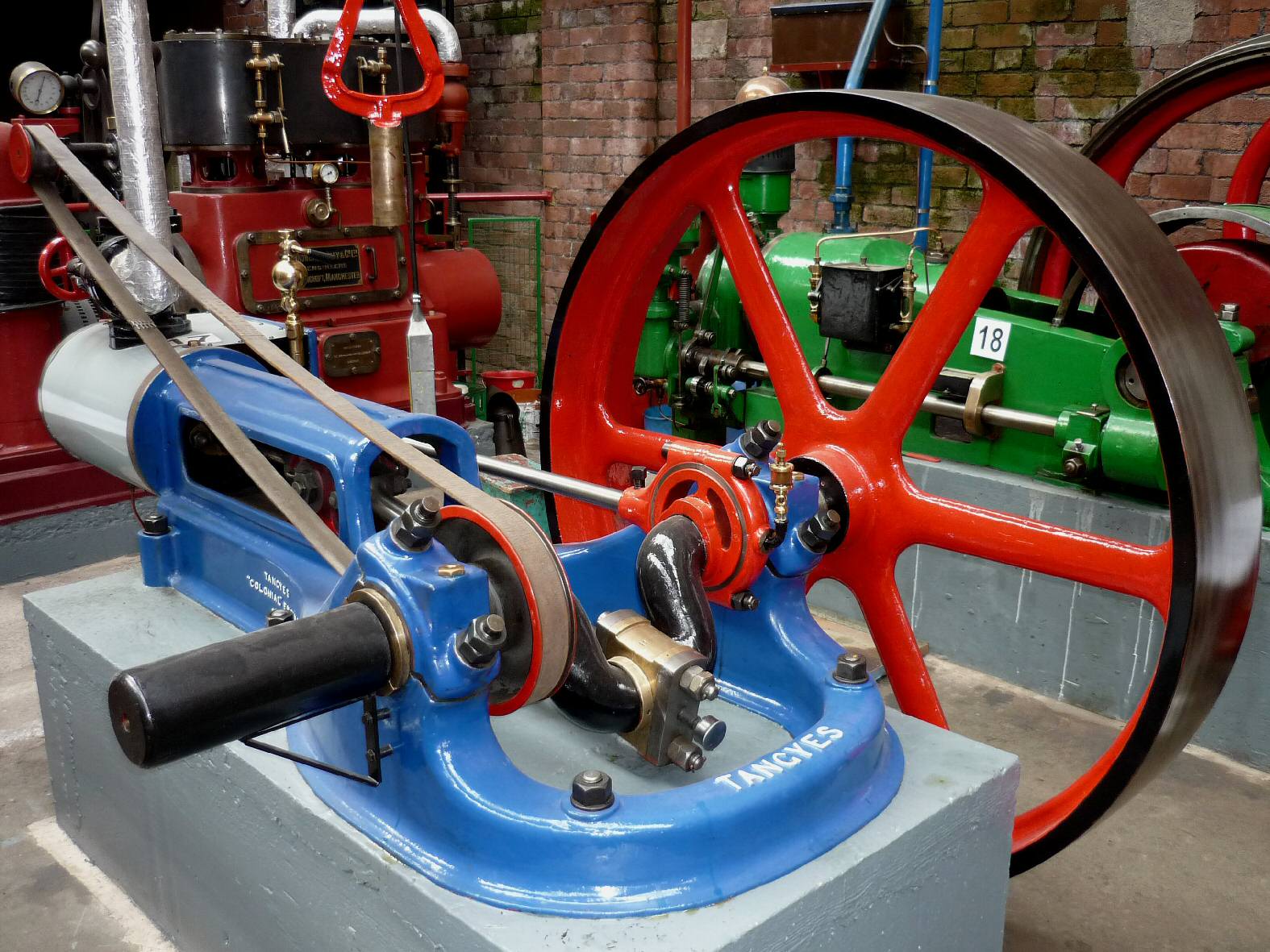 It is fitted with a belt-driven Pickering governor.